In this project  works of beloved children's author Robert Munsch have been translated  into print and interactive Hul'q'umi'num audio books.
These translations have been completed in the Penelakut dialect and have received the support of the education departments of the Penelakut and Halalt First Nations.
We have completed two book  "Andew's Kwa'ulnus Yunus's – Andrew's Loose Tooth" –  and "Tst Lhit'ut Mukw' Stem! – We Share Everything!"
Andrew's Loose Tooth order form
We Share Everything order form
We would like to express our sincere gratitude to Robert Munsch for his generosity in allowing us to use his work. We are truly honoured and inspired by his kindness.
We would like to thank Florence James, Penelakut Elder, for the translation of the text and Danny Norris, Halalt Elder, for his reading and ongoing language support. Without their participation and kindness this work would not have been possible.
We would also like to thank:
Aboriginal Success By 6
201 – 5467 Trans-Canada Hwy
Duncan, BC V9L 6W4
(250) 746-0183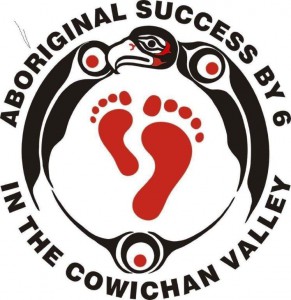 Aboriginal Success By 6 is an initiative that supports the work of community participants in achieving community led,community driven priorities so that children ages 6 years or less have access to programs and services that support their healthy growth and development.
Alice Kedves
Dan Norman