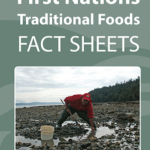 Traditional Foods Fact Sheet prepared by the First Nations Health Authority
Topics include: Fish, Salmon, Eulachon, Herring, Seafood, Bivalves, Moose, Dear, Small Mammals, Birds, Seaweed, Roots, Berries, Plants and Recipes.

The "Our Homes Are Bleeding" collection has grown out of the stories of cut-off lands in British Columbia. These stories are a part of the history of the reserve system in Canada, aboriginal title and rights and First Nations resistance to colonial assertion of land title.

GDI – in partnership with the Saskatchewan Department of Learning, the Department of Canadian Heritage's Canadian Culture Online Program, the Canada Council for the Arts, SaskCulture, the Government of Canada and the University of Saskatchewan Division of Media and Technology – is proud to provide you with this systematic look at Métis history and culture. This project is the culmination of years of research gathering and resource production and is based on the Institute's resolute desire to ensure that the Métis have their own stories told in a medium, which is user-friendly, free and accessible to all those interested in Métis history and culture.

The Legacy of Hope Foundation was established to address the long-term implications of the damage done to Aboriginal children and their families by many of the residential schools. The psychological wounds run deep and have infected new generations. Healing is a gradual process that will demand time and patience.

Shannon Thunderbird, M.A.
Artistic Director, Educator
Animal Stories, Legends, and Teachings

Is a visually stunning audio narrated resource for learning about Indigenous knowledge and philosophy from five diverse First Nations in Canada.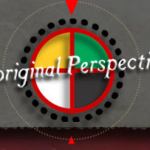 Curricula across Canada require teachers to include Aboriginal perspectives in their lessons. The richness and diversity of Canada's Aboriginal Peoples present challenges and opportunities for teachers in meeting this requirement.

This resource was created to provide instructional ideas in a ready-to-use lesson format for Kindergarten to Grade 12 Social Studies.   The lessons and activities are organized under 6 themes: Diversity; Treaties; Governance; the Metis; Role Models; and Aboriginal Contributions to Society.

One World Posters
The One World posters featured in Teaching Tolerance magazine are a reader favorite, which is why we're making them available for download. Print these 11″ x 17″ posters at school or your local office supply store and post them in your classroom to inspire students and teachers alike.

Contact / Conflict  – Treaties & Change – The Metis & Rebellion.
Aboriginal Curriculum Integration Project
The intent of the Aboriginal Curriculum Integration project (ACIP) is to raise the profile of Aboriginal people in the curriculum.
.
.
Hul'q'umi'num' Treaty Group Resources
The Hul'q'umi'num' Treaty Group has a wide variety of very high quality resources available.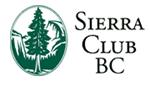 Sierra Club of BC
Environmental Education for Educators
Downloadable Resources
Lesson Plans / Guides / Articles
.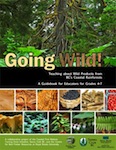 Going Wild!
Teaching About Wild Products From BC's Coastal Rainforest
A guidebook for educators for grades 4-7.
A collaborative project of the Coastal First Nations Turning Point Initiative, Sierra Club BC, and the Centre for Non-Timber Resources at Royal Roads University.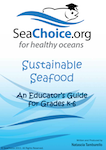 Sustainable Seafood
An Educator's Guide for Grades k-6
.
.
.

Promising Practices
This website will allow educators, researchers and others to learn from the experiences of others about strategies described elsewhere that have been found to be successful in enhancing learning opportunities and improving educational success for Aboriginal students.

Edutopia
Empowering and connecting teachers, administrators, and parents with innovative solutions and resources to better education.
.

The HeartSmart Kids™ Aboriginal Program is an adaptation of the original HeartSmart Kids program, only it includes the cultural values of British Columbia's many Aboriginal people. For grades 4-6, this program still stresses the three important issues of eating well, being active, and living smoke-free. There are several sections which touch on Aboriginal culture with the hope of making it more possible for Aboriginal youth to make healthy life choices.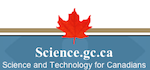 Government of Canada
Science Educational Resourses
science.gc.ca
.
Ontario Ministry of Education 


Practical teaching strategies for the elementary classroom.
Professionally developed teaching strategies, designed to help teachers bring Aboriginal perspectives into the classroom.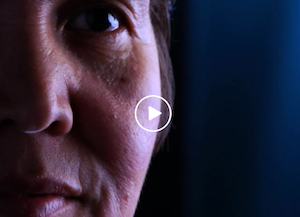 Our First Voices (full Length 30 min)
Knowledge:
BC's public educational broadcaster
With the help of her grandmother, a young mother composes a lullaby to her baby in Halq'eméylem, and at the Chief Atahm School in Adams Lake, children learn math in the Secwepemctsin language of their ancestors. This documentary celebrates 13 BC First Nations languages and pays tribute to the drive to preserve and revitalize them for future generations.

Our First Voices – Shorts
Knowledge:
BC's public educational broadcaster
Celebrates thirteen BC First Nations languages and a drive to preserve them for future generations. Directed by Lisa Jackson, Zoe Leigh Hopkins, Helen Haig-Brown, Kelvin Redvers. Produced by Marilyn Thomas and Catrina Longmuir and executive producer Sharon Bliss, Bliss Pictures. Commissioned by Knowledge.

Coast Salish Collections: Archaeology and Ethnology of the Gulf of Georgia
First Nations documents and aural histories present aspects of the long and complex history of the Salish people who inhabit the Pacific Northwest Coast of America. Viewers can search the Archaeological Collections from the Salish archaeological sites of Kosapsom and Xa:ytem and view artifacts that were made for hunting or fishing over 2000 years ago

.
.
.
.
.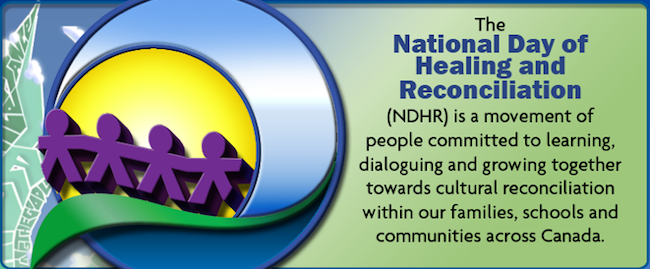 Storytelling – The Art of Knowledge
The philosophical foundation of an Aboriginal worldview is readily found in the oral literary tradition of the Storyteller.   This set of lessons is designed to introduce students to the concept of how First Nations people transmitted cultural expectations through the use of storytelling.

Back to Batoche Buy Valtrex online ** Get your ACCUTANE for as low Price ! If you want to buy this medication for a low price, you can buy Valtrex online. You can choose from aВ
is, and will continue to be the most original and comprehensive attempt to deliver the history of the 1885 Northwest Resistance onto the World Wide Web. This interactive website will bring the colourful history of the past of Batoche as well as showcasing the abundantly rich culture of the past and present to a world-wide audience.
The best paper writing services

Integrating First Nations, Inuit and Metis content into the Mathematics Classroom.

With this website, we have two purposes:
to provide some meaningful and engaging contexts to enrich the classroom experiences that students may have with respect to mathematics, and
to support the building of cultural awareness and understanding by highlighting social games within the First Nations' cultures.
Guide to Canadian Aboriginal Education Resources
Source: Heather B. O'Reilly
Summary: This guide is a selected list of resources prepared for the Queen University's Education Library.


http://bcheritage.ca/pacificfisheries/main.html
This site has been designed particularly for the use of Canadian teachers and school children, however, we are confident that everyone will find something of interest within the site. Please feel free to explore throughout this site and learn something about Salmon, their habitat, and the story of our relationship with these creatures, which are such an integral part of life on the Pacific Coast.
Key Areas:
First Nations Fish Processing Techniques
Fishing Techniques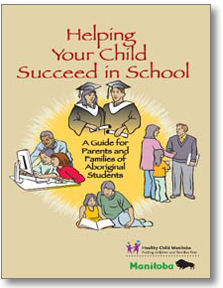 Manitoba Education
Helping Your Child Succeed in School: A Guide for Parents and Families of Aboriginal Students
This guide is intended for parents and families of Aboriginal students and includes suggestions they can draw upon related to each grade level from Kindergarten to Grade 12 to participate in and support their child's learning in school and at home.
.
.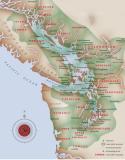 University of Seattle
Map of Coast Salish language territories
.
.
.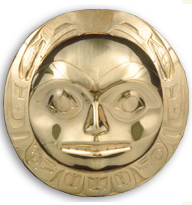 Treasures of Canada Webquest
Students learn about various themes in Canadian history, including aboriginal history and cultures, French-Canadian history, and immigration to Canada between 1800 and 2000. Working both independently and in small groups, they assume the roles of museum curators of their choice, search the Canadian Museum of Civilization's database, select artifacts for an exhibition targeting high school students, and make a presentation.

First Nation Financial Literacy: Your Guide for Getting Healthy, Wealthy and Wise
Source: Aboriginal Financial Officers Association of British Columbia
Focus: Families with their children
Summary: Financial literacy is an important component of lifelong learning. This handbook is a tool to help you help yourself. The purpose of sharing the handbook is to provide information, tools, and resources to help make informed decisions about your relationship with money.


Aboriginal Perspectives – National Film Board of Canada
Source: National Film Board of Canada
Focus: Secondary students and teachers
Summary: Aboriginal Perspectives, a site for high school and upper elementary students and teachers that features National Film Board of Canada documentaries by and about Canada's Aboriginal peoples.
On this site you will be able to:
Watch key NFB documentaries on Aboriginal themes from the 1940s to 2004.
Learn about past and current issues relating to the lives of Aboriginal peoples through excerpts or complete films.
Read critical commentary on the issues.
Develop critical thinking and media literacy skills.
Use the Excerpt Library tool to develop a personal collection of film excerpts.


FirstVoices Kids Hul'q'umi'num'
Source: First Peoples' Cultural Foundation
Focus: children ages 0-5
Summary: FirstVoices Kids is an interactive website that allows young children ages 0-5 to access the contents of their language archives using only sounds and pictures.

Puget Sound Native Art and Culture
The primary goal of this resource is to help students understand the importance of oral traditions in Salish culture. The artworks provide the foundation upon which the Salish curriculum unit is based. Background information and suggested interactive discussion questions and activities allow teachers and students to explore these artworks in depth.